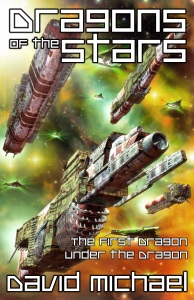 Dragons of the Stars – 2 short stories about the future, where spaceships controlled by superintelligent AI's go renegade, venting their human crews into the vacuum of outer space and become the Dragons of the Stars.
"Under the Dragon" – The roar of the dragon's thrusters could not be heard through the vacuum of space. But Allan heard it anyway, in his mind, as the massive bulk of the renegade spaceship eclipsed the light of the distant Sun…
"The First Dragon" – This mining outpost had been attacked two weeks ago, the third time in the last year. And so the Company had sent a team of dragon hunters to deal with the problem. The hunters had arrived, and that should have been the beginning of the hunt…
Available at Amazon!